Dalton & Finegold, LLP named a 2022 Fast 50 company by Boston Business Journal
Mar 28, 2022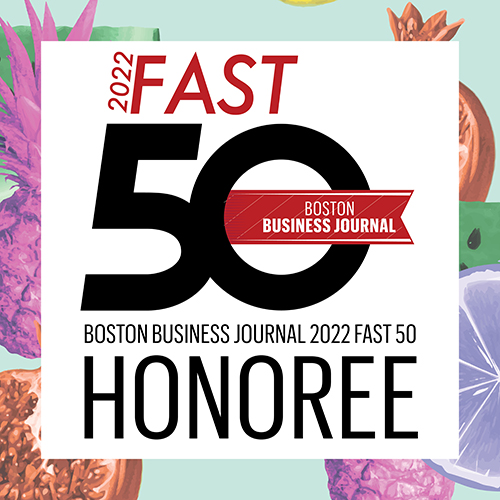 Boston, MA (March 28, 2022) — The Boston Business Journal has named Dalton & Finegold, LLP to its exclusive 2022 Fast 50 list, which represents the 50 fastest-growing private companies in Massachusetts.
"This is an exciting time at Dalton & Finegold. We attribute our growth and success over the last four years to the hard work and dedication of our Partners, Associates, and staff. When COVID-19 hit we did not know what our future might be, through the dedication of our employees and clients we changed around our processes and became stronger," said Barry Finegold, Managing Partner of Dalton & Finegold. "We strive to build lasting relationships with our clients, always putting their needs first. This is a winning strategy that has been in place for over 20 years at Dalton & Finegold."
The Fast 50 companies are selected and ranked based on revenue growth from 2018 to 2021. The numbers are crunched and analyzed by the Business Journal's research department.
"We are so happy to be able to celebrate this year's Fast 50 in person, bringing together the leaders, founders and professionals working at the region's fastest-growing private companies," said Carolyn M. Jones, market president and publisher of the Boston Business Journal.
A Fast 50 special publication is scheduled to run in the May 20 weekly edition of the Business Journal and online that week as well. A celebration to honor this year's Fast 50 is scheduled to be held on Thursday, May 19th at the Long Wharf Marriot, Boston, MA where the rankings will be released.
Companies on the Fast 50 must have their headquarters in Massachusetts and must have reported revenue of at least $500,000 in 2018 and $1 million in 2021 were considered.
For the complete list of 2022 Fast 50 companies: https://www.bizjournals.com/boston/news/2022/03/22/bbj-releases-this-year-s-list-of-fast-50-honorees.html and event details: https://www.bizjournals.com/boston/event.
The Boston Business Journal is the region's premier business media organization, one of 45 markets owned by American City Business Journals. For marketing and sponsorship opportunities, contact the Business Journal today.