Dalton & Finegold Welcomes Litigation Partner Patrick Heffernan
Sep 22, 2022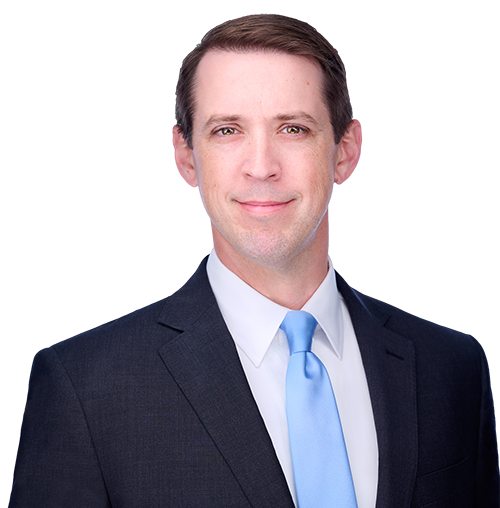 ANDOVER, MASSACHUSETTS – September 22, 2022 – Patrick Heffernan has joined Dalton & Finegold, LLP as a partner in the firm's Litigation Group in the Andover office. Prior to joining Dalton & Finegold, Heffernan practiced litigation at Tinti & Navins, P.C.
Heffernan is a litigation lawyer who focuses on complex contract and business issues, homeowner and general contractor disputes, commercial and residential landlord-tenant matters, condominium disputes, land use disputes, and various employment matters. He has helped clients in all phases of dispute resolution from out-of-court negotiations through trial. He also assists small businesses with general corporate representation including business entity formation, corporate upkeep and business succession matters, preparing ownership and management agreements, and contract drafting. During law school, Heffernan served as the Editor-in-Chief of the New England Journal on Criminal and Civil Confinement.
"Our firm continues to expand strategically with focus on providing exceptional service and response time to our clients. Patrick Heffernan is a terrific addition to our litigation group. He is a talented lawyer who is highly respected by his peers and clients and will be an immediate asset to our firm," said Barry Finegold, Co-Founder and Managing Partner of Dalton & Finegold.
Added Heffernan, "I'm pleased to be part of Dalton & Finegold because of its strong reputation and commitment to client services. I am looking forward to strengthening Dalton & Finegold's expanding litigation practice and bringing its clients the highest quality of counsel that they have already come to expect."
Heffernan is a graduate of the New England School of Law (J.D., 2012), the Isenberg School of Management at the University of Massachusetts Amherst (M.B.A., 2017), and Connecticut College (B.A., 2007).
Attorney Heffernan grew up on the North Shore and lives in Topsfield with his wife and three children.
About Dalton & Finegold, LLP
Dalton & Finegold, LLP specializes in residential and commercial real estate law, estate planning, business law, and litigation. Headquartered in Andover, Massachusetts, with offices in Boston, Amesbury, Concord, Lakeville, Longmeadow, Marlborough, Manchester, and Nashua, we have provided exceptional service to our clients for over 20 years.
# # #
CONTACT: Anne Webster, COO | Phone: (978) 470-8400 | Email: awebster@dfllp.com