Estate Planning Partner, Ashley Evirs, Joins Dalton & Finegold
Jun 2, 2022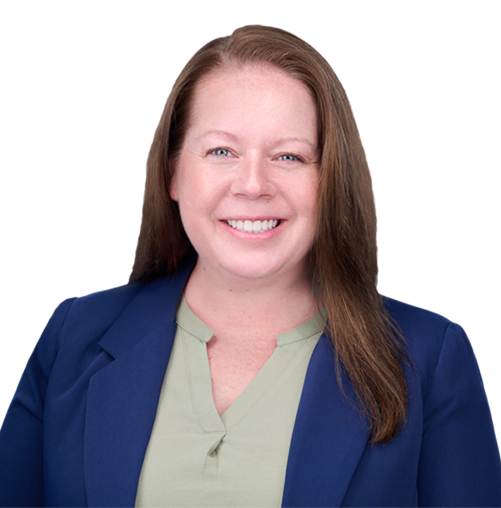 ANDOVER, MASSACHUSETTS – June 2, 2022 – Dalton & Finegold, a Massachusetts based law firm specializing in real estate law, estate planning, and litigation, welcomes Attorney Ashley Evirs as partner, joining the firm's growing Estate Planning team. Evirs specializes in all facets of estate planning, estate and trust administration, and long-term care planning.
Ashley Evirs brings over 10 years of experience customizing estate plans designed to avoid probate, minimize estate taxes, and provide asset protection. She is an active member of the Massachusetts Chapter of the National Academy of Elder Law Attorneys and a Wealth Council Member. She received her undergraduate degree from University of Delaware and completed her law degree at Roger Williams University School of Law.
Evirs advises clients on available estate planning strategies, sets up Irrevocable Trusts for protection purposes, and locates planning deficiencies. She is highly skilled with elder law matters including long term care planning, asset protection planning, and providing counsel through the MassHealth/Medicaid long term care application. Additionally, she specializes in counseling clients through the loss of a loved one by handling probate actions, navigating resolutions for family disputes, acting as Trustee for clients, representing Trustee's to counsel, and guiding the administration process, as well as preparing and filing state and federal estate tax returns. She often speaks at retirement and assisted living facilities throughout the metrowest and south coast areas. Evirs will practice out of the Boston and Lakeville offices primarily, traveling to the other Dalton & Finegold offices as needed.
"Ashley Evirs is a highly regarded estate planning attorney who is known for providing exceptional guidance and individualized attention to every client. We are thrilled that Ashley is joining our growing Estate Planning team, bringing experience and expertise," said Barry Finegold, Co-Founder and Managing Partner of Dalton & Finegold.
About Dalton & Finegold, LLP
Dalton & Finegold, LLP specializes in residential and commercial real estate law, estate planning, probate administration, business law, and litigation. Headquartered in Andover, Massachusetts, with offices in Boston, Amesbury, Concord, Marlborough, Manchester, and Nashua, we have been providing exceptional service to our clients for over 20 years. Learn more at dfllp.com.
###
CONTACT: Anne Webster, COO | Phone: (978) 470-8400 | Email: awebster@dfllp.com