Maintaining control over lifetime decision-making and your estate
Sep 22, 2023
Stay in control of your estate
by Susan Mooney, Esq.
Maintaining control over lifetime decision-making and your estate
As a practicing estate planning and elder law attorney for thirty-five (35) years, the best advice I can give to any client is that if you want to maintain control over your future and want your wishes to prevail regarding your future care during lifetime and your post-death estate distribution, then preplanning for your lifetime needs is critical. Establishing simple legal documents does not have to be elaborate or expensive and can save you and your family significant costs and potentially a lot of anguish and crisis planning later.
Further, you will maintain control over who will act in the roles of your decision-makers in the future, in the event you are unable to act on your own behalf during lifetime. Simple planning can protect you from Court intervention and from others, who may not be your choice of persons to control your future decisions or your estate.
The first step in any estate plan should include documents related to life-time planning and protections, such as a Durable Power of Attorney and Health Care Proxy. These documents insure that during lifetime an individual's financial and medical needs, intentions and wishes are followed. These documents take care of you during lifetime (while other documents, such as Wills and Trusts relate to division of your belongings and other assets after your death, which is of course important as well, but not as important as taking care of you personally and maintaining control during your lifetime).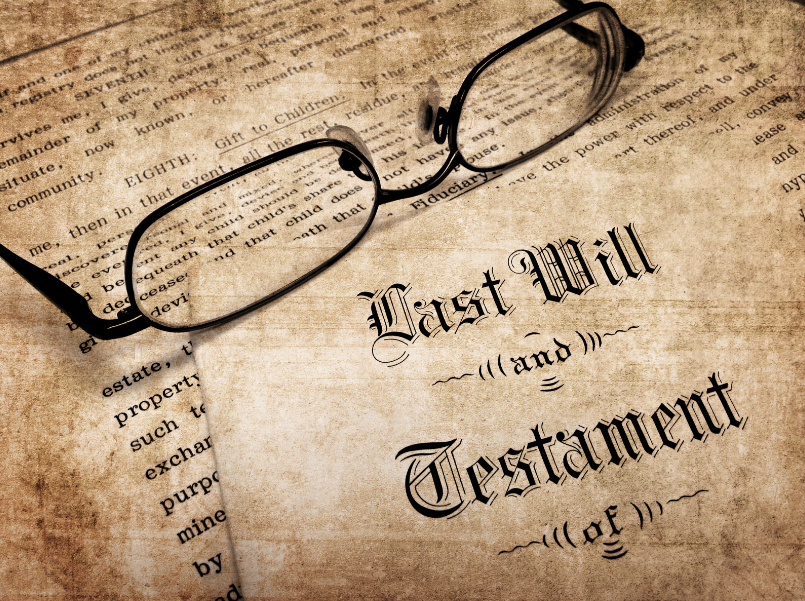 The following are suggested planning to be considered in establishing or reviewing an estate plan to meet your individual goals.
IN MY OPINION THE DURABLE POWER OF ATTORNEY AND THE HEALTH CARE PROXY ARE THE TWO (2) MOST IMPORTANT LEGAL DOCUMENTS FOR LIFETIME PLANNING AND PROTECTION TO MAINTAIN CONTROL OVER YOUR FUTURE DECISION-MAKING, however, I have also included other important estate planning suggestions to consider.
DURABLE POWER OF ATTORNEY: A Power of Attorney is a very simple and inexpensive legal document that allows you to designate an individual who is authorized to act in your place during your lifetime, to conduct and participate in financial transactions on your behalf. This person, called your agent or attorney-in-fact, should be able to conduct any financial transaction in your place if you are either unable to do so, or if it is simply not convenient for you to do so, either temporarily or permanently. By executing a Power of Attorney, you avoid the risk of the Court appointing a Conservator to manage your affairs if you were to become unable to do so.
HEALTH CARE PROXY: The Health Care Proxy is the single most important legal document that any individual can have. It is a simple and inexpensive legal document that appoints the person of your choice as your health care agent, to speak on your behalf for medical decision-making ONLY in the event you are not legally competent or conscious to do so. It is important to name agents to avoid a Court appointed Guardianship, which is costly and can take weeks or months when a decision might be needed urgently.
HIPAA RELEASE: Separate and apart and in addition to a Health Care Proxy, a HIPAA release will allow your medical team to release information to those you name on the HIPAA release, whether you are competent or not at the time. Remember the Health Care Proxy will ONLY allow the release of information to your Health Care agent in the event you are not competent or conscious.
WILL: Determine if you need a new Will, or if you need to update or amend a current Will so that your post death wishes will be followed regarding distribution of your estate.
TRUSTS: Determine if a Trust is right for you. A Trust may be advisable if there is a specific need for holding assets in Trust, such as protecting assets for minor children or disabled individuals, or to avoid probate, or for tax planning, or in some cases an Irrevocable Trust for long term care planning.
BENEFICIARY DESIGNATIONS: Review and update all assets that allow you to designate a beneficiary, such as Life Insurance, Annuities, IRAs, 401ks, Retirement plans, etc. Assets with beneficiary designations are NOT controlled by your Will.
REVIEW OWNERSHIP OF BANK AND INVESTMENT ACCOUNTS: Bank accounts and investment accounts generally allow for PAYABLE ON DEATH (POD) or TRANSFER ON DEATH (TOD) designations. This form of ownership is generally advisable, as opposed to adding children or other relative's names to joint ownership on your accounts. Joint ownership is generally ill advised, since your assets would then be exposed to the risks of other joint owners, such as their accidents, divorces or other financial risks and liabilities.
LONG-TERM CARE PLANNING: Is there any planning advisable or recommended for you in case long-term care is needed or imminent? While pre-planning is advised, in the long-term care category many folks believe that planning must be completed five (5) years prior to the need for long term care.
However that is NOT always the case. Often planning can be beneficial even at the last minute when someone is already in nursing home care.
DO NOT PRESUME IT IS TOO LATE FOR LONG TERM CARE PLANNING IF YOU DID NOT PLAN FIVE (5) YEARS IN ADVANCE.
Remember that every individual's situation is unique, whether related to assets, health issues, or family situations. It is important that you receive personal advice related to your specific situation and estate planning needs from qualified professionals.  Nothing contained in this article is intended as legal advice specific to your personal situation. Please consult an estate planning or elder law attorney of your choice to review your personal planning and circumstances.
Our estate planning attorneys will be happy to explain the estate planning process.  The first consultation is always free of charge.
Estate Planning can feel very overwhelming!  Call us to talk about your estate taxes or estate planning in general. The first consultation is always free and our Attorneys are ready to assist you!