Partner Spotlight from Dalton & Finegold
Sep 8, 2022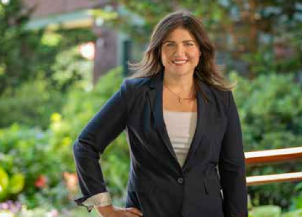 "Get Ahead of It!"
Article by Dr. Brian Ramsey
Featured in Real Producers Magazine
To say that Christina Petrucci, Esq. of Dalton & Finegold is a driven, persevering, and constantly moving attorney may be slightly understated, but it is her caring and giving spirit that creates her balance. She describes the work in her chosen field as "happy law."
When she made the pivot to law school from her undergraduate studies, she knew she wanted to work in law that helped people create wealth and something that enriched their lives – opening new chapters in their journeys. She could have succeeded in any endeavor in law, but she has always loved the fact that she joins people who are striving to obtain that next home for making memories.
Christina entered Merrimack College ready to study Sport's Medicine, and she was excited to play rugby – even serving as the Captain of the team her junior and senior years. The last semester of her junior year, Petrucci switched her major to Political Science and finished with a Bachelor's Degree (Business Minor). She applied to law school, almost on a whim, and was accepted. Christina's father, a small business owner, owned multiple properties too, and she was fascinated with the facets of law that were needed to secure property. This spawned an interest and led to her future upward trajectory in an industry that provides her with an opportunity to impact other lawyers, clients and real estate agents alike.
"When things go wrong, as they sometimes will, When the road you're trudging seems all uphill, When the funds are low and debts are high, And you want to smile, but you have to sigh,
When care is pressing you down a bit, Rest, if you must, but don't you quit …" (excerpt from a poem entitled "Don't Quit" by Edgar Albert Guest)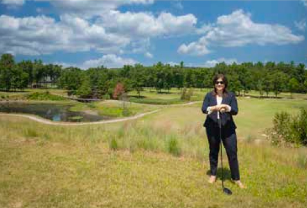 Hoping to gain experience in a law firm while attending law school, Christina googled local law firms and was most impressed with the website of Dalton & Finegold. "I saw how committed to property law they were, and they appeared to be a technologically forward firm," notes Petrucci. She began her work there as a Legal Assistant in the commercial side and after passing the bar, she also had the opportunity to move into residential work. Christina has propelled herself from an Associate to Senior Associate and now to Partner.
For Christina, success is really about becoming a well-respected resource for other business partners and about being known as someone who is quite responsive to being a solution for problems. She loves solving problems in general and is very adept with solutions in property law / real estate. As referring partners, loan officers and real estate agents began referring to her as a respected resource, it only motivated Christina even more to keep learning, growing and honing the skills in her professional tool belt.
Petrucci now leads a team of seven people whom she mentors in law and sales. She has always had a knack for quietly observing everyone and all situations to learn how to improve her skillset. She has forged a habit of asking people who have been in her situation what advice they have and what pointers they would share. Whether they were Rugby Captains, women in leadership or other title leaders, Christina has made a practice of building on the foundation of others and trying to improve her industry by taking it to the next level. The pandemic forced her and others to re-evaluate the many processes of closings, and what has emerged is a new method of doing business that creates a seamless and pleasant experience for clients and agents alike.
Once a month, Christina teaches a continuing education class for agents, and she loves giving them the information they need along with an attorney's perspective. She is proud of Dalton & Finegold's reputation for responsiveness and their commitment to their mantra of being "deal makers not deal breakers." She explains, "we have the best resources, through our many other teams such as our commercial, litigation and estate planning departments who can help with a sundry of issues that affect real estate. Petrucci also boasts of a state-of-the-art closing software system that enhances the process of closing for all.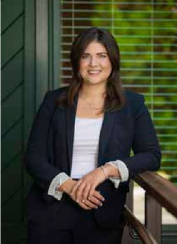 In addition to the spirit of never quitting, Christina adds a mentality of always "getting ahead of it." She mentors others in learning to be proactive and not reactive, and she teaches them to set a high benchmark of completion and performance. Petrucci is tenacious, but she always wants to "look at the flipside and see things from the clients' perspective, taking time to walk in their shoes." Clients and agents appreciate her balance, and they know that aggressively getting the job done comes along with a care and concern for the clients' best interests.
Christina is very close to her family, and she enjoys golfing, hiking, boating, fishing and anything having to do with the ocean or mountains. If she could take a trip anywhere in the world, she would go to Australia, and if she could choose any other job and be successful, she would be the leader of an overnight summer camp – equipped with all the amenities, exposure to a great setting in nature, sports and great technology. Her work with summer camps was life-changing, and she would love to provide that for others. Petrucci loves to give to others, but she rarely lets them know, preferring to deal with things on the "down-low."
It seems unreal that in some sense, Christina Petrucci is just getting started in her insatiable desire to impact others and positively change her industry. She hopes that her legacy is defined by her efforts to make the legal process accessible, understandable and ever-evolving into the next chapter. She will make it happen, because she will get ahead of it for sure!
View the article Real Producers magazine. Learn more about Christina Petrucci.